NEWS
Cory Monteith Went to Rehab at 19 for Drug Addiction: "I Had a Serious Problem"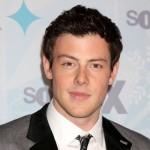 Article continues below advertisement
At the age of 16, Cory had a drug problem that was out of control.
"Anything and everything, as much as possible," he explains of his past usage. "I had a serious problem."
But fortunately, his family staged an intervention at the age of 19.
"That's when I first went to rehab," he reveals. "I did the stint but then went back to doing exactly what I left off doing."
OK! NEWS: GLEE CHARACTERS GEAR UP TO GRADUATE FROM HIGH SCHOOL NEXT YEAR
He then worked hard to change his life. Cory moved in with a family friend, quit using drugs and got a job as a roofer.
The now 29-year-old famous Glee star also worked with an acting coach, who put him in front of the camera and from then on it's history.
"I don't want kids to think it's okay to drop out of school and get high, and they'll be famous actors, too," Cory says. "But for those people who might give up: Get real about what you want and go after it. If I can, anyone can."