NEWS
Cosmetics Company Says Naomi Campbell's Fragrance Dealings Stink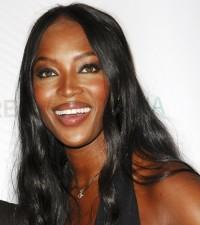 Life isn't always a bed of roses and doesn't always smell like one either. A cosmetics marketing company has filed a lawsuit against Naomi Campbell, the Associated Press reports, claiming she didn't pay the correct portion of the proceeds from a fragrance licensing agreement.
The lawsuit filed in New York on Monday claims Naomi left Moodform Mission out of a deal made within the past year, violating a 1998 contract. It goes on to claim the supermodel stopped paying the company its share of proceeds from the scents Naomi Campbell, Cat Deluxe and Seductive Elixir that they helped develop.
Article continues below advertisement
A spokesman and a lawyer for Naomi did not return messages Tuesday. A representative for Cincinnati-based Procter & Gamble Co., which sells the fragrances, did not respond either.
The lawsuit seeks unspecified damages.