NEWS
Cosmo Editor Fondly Remembers Brittany Murphy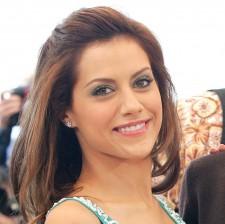 Brittany Murphy was definitely a beloved face in Hollywood, known for her upbeat and cheerful demeanor. The Clueless star graced the cover of Cosmopolitan three times in her all-to0-short career. "She was on the covers of Cosmo and they sold great," Editor-in-Chief of the magazine, Kate White, told HollywoodLife.com. "Very few people have been on three covers. Brittany sold covers like an A-list star."
Article continues below advertisement
The Cosmo editor continued to HollywoodLife.com, "girls related to Brittany's scrappiness … to the fact that she wasn't cookie-cutter pretty.
Britany's first cover was in June 2003 and according to Kate she was easy to get along with and "not a diva" like some of the other covergirls.
However, Kate did notice Brittany's small frame.
"I was alarmed when I saw how thin she was," she said. "It did raise some red flags and we definitely understand eating disorders … but I don't know if she had one."
Despite all the rumors circulating, Kate said she will always remember Brittany as "sweet and gutsy."
"She was so unique, that even though she took on more romantic roles, I saw her more as a character."
Brittany's funeral will be held on Christmas Eve at Forest Lawn Memorial Park in Hollywood Hills.