NEWS
Cost of Whitney Houston's Funeral Angers New Jersey Taxpayers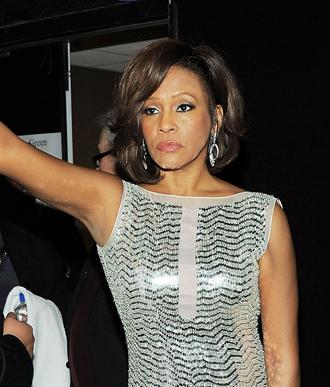 Taxpayers in Whitney Houston's hometown of Newark, N.J., are outraged that the city spent upwards of $187,000 on police overtime during the late star's funeral.
Nearly 200 police officers were stationed at the New Baptist Church, where services were held on Feb. 18, and also at the funeral home and at the Newark Club during a private family gathering later in the day.
OK! NEWS: WHITNEY HOUSTON'S FULL AUTOPSY REVEALS "SPOON WITH WHITE CRYSTAL-LIKE SUBSTANCE"
Article continues below advertisement
According to CBS New York, the bill represents about 5 percent of the department's $4 million annual budget. Newark councilwoman Mildred Crump said that thousands of people swarmed the area surrounding the funeral, and the police protection and barricades were necessary to hold them back.
"If they had not been there someone may have been trampled; seriously hurt," Crump said.
OK! NEWS: WHITNEY HOUSTON BURIED NEXT TO FATHER AT FAIRVIEW CEMETERY
The funeral drew several celebs, including Kevin Costner, Clive Davis and Tyler Perry, who paid tribute to Whitney.
Some Newark residents are arguing that they should not have to foot the bill for an event they did not have access to.
"I think it's absolutely ridiculous when you have people who are unemployed and homeless, people walking up and down the streets," said Quincy Ruffin, a Newark resident who thinks that Whitney's family should have paid for its own security.
The final coroner's report was released last week. Toxicology testing ultimately "showed cocaine, benzoylecgonice, cocaethylene, marijuana, Xanax, Flexiril, and Benadryl... Death was due to drowning due to effects of atherosclerotic heart disease and cocaine use." The death was ruled an accident.