NEWS
Councilwoman Wants "Bad" Subway Station Tribute to MJ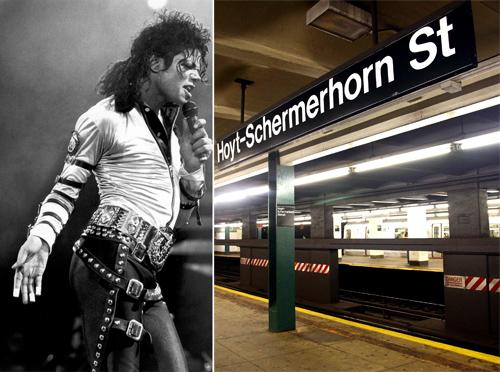 A lawmaker in NYC is planning a petition drive to have Michael Jackson honored at the downtown Brooklyn subway station where his iconic music video for "Bad" was filmed.
Councilwoman Letitia James is aiming for a plaque at the Hoyt-Schermerhorn station, or to have "Jackson" added to the station's name, the Associated Press reports. MJ filmed the Martin Scorsese-directed video there in 1987.
Metropolitan Transportation Authority spokesman Kevin Ortiz says that probably won't happen, and that the MTA prohibits station plaques.
Article continues below advertisement