NEWS
Counting Crows Singer Admits to Mental Illness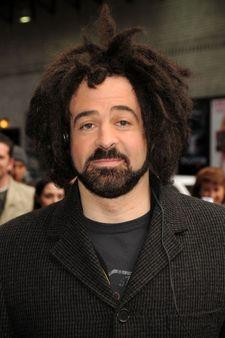 Adam Duritz, the singer behind such '90s hits as "Mr. Jones" revealed on Thursday he battled mental illness, including severe depression, during the peak of his fame as the lead singer of the band The Counting Crows.
"I've been dealing with mental illness," Duritz, 43, says. "But I didn't want to say anything for a long time. I went crazy. It was scary."
Duritz says his depression created a complete inability to connect with people. After years of not knowing what was wrong with him, he recently found a doctor who diagnosed him with a disassociative disorder, which can distort reality for those who have it.
Article continues below advertisement
"Being crazy is bad," he says. "It's scary when the world isn't real to you. You come untethered. Everything seems imaginary. You look around the room and nothing seems real. You don't feel pain. I stopped letting myself feel?"
Now, almost six years since the release of their 2002 hit album Hard Candy, the Counting Crows are back with their newest studio album Saturday Nights & Sunday Mornings, a double album inspired by the painful emotional journey Duritz experienced.
"The album (0ut March 25) is about a downward spiral, losing my mind and about trying to get it back," he says. "Not about getting it back but trying to get it back."