NEWS
Country Music Community Embracing Jessica Simpson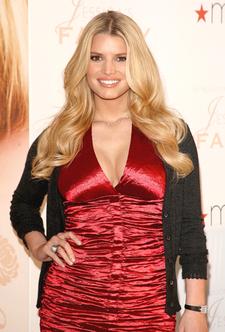 For a lot of celebrities, it would be just another public appearance, but when Jessica Simpson takes the podium at the Country Music Hall of Fame and Museum on Feb. 11 to announce the nominees for the 2009 Academy of Country Music Awards, it will mark a decisive moment in the former reality star's bid to be accepted by the country music community.
Jessica had risen to fame as a bubble-gum pop star and, along with then-husband Nick Lachey, as the star of MTV reality hit, Newlyweds. But by the summer of 2007, her marriage to Nick was over and her recording career seemed to be heading in the same direction after her 2006 album, Pieces of Me, made only the slightest dent in the pop charts.
Article continues below advertisement
So when it was announced in the fall of 2007 that Texas-born Jess would be embarking on a journey back to her country roots, it seemed like either a bad practical joke or a desperate publicity stunt.
At the time, a country music insider told OK!, "She is definitely going to have to work hard to prove herself in Nashville because people are judged on talent and merit, not where they eat in L.A. or shop or go to clubs."
And while the 28-year-old's first foray into country, Do You Know, which was released in Sept. 2008, hasn't broken any sales records, Jessica appears to have earned some respect from her country cohorts as she's traded in headlining her own tour for becoming the opening act for Rascal Flatts, one of the genre's biggest and well-respected bands.
In fact, the boys from Rascal Flatts came out in defense of Jess after she took the stage at the KISS Country Chili Cookoff in Pembroke Pines, Florida, where she debuted a fuller figure and some controversial high-waisted jeans. "I was Googling 'pretty' the other day," band member Jay DeMarcus told a crowd in Charlottesville, VA, about Jess, "and her face came up."
Now comes yesterday's announcement that Jessica will be joining such tried-and-true country stars as LeAnn Rimes and Carrie Underwood, along with fellow up-and-comers Kellie Pickler and Julianne Hough, to announce the ACMA nominees.
"It may look little, but this is actually a big thumbs-up from Nashville to Jessica," our insider tells OK!. "This little bit of acknowledgement says to her, 'We're taking you seriously; keep up the good work.'"