NEWS
OK! Exclusive: Couples Therapy's Jaclyn Stapp Reveals Season Finale Sneak Peek Of Explosive Janice Dickinson Fight!
Jaclyn Stapp's marriage with her husband Scott isn't the only relationship in need of therapy, as she found herself clashing with co-star Janice Dickinson during her time in the Couples Therapy house! On tonight's season finale, their battle hits its breaking point!
From sneak peeks to how her relationship with her husband is today, Stapp is exclusively dishing all the Couple's Therapy drama to OKMagazine.com!
Article continues below advertisement
OKMagazine.com: What could you tell us about the Couples Therapy season finale?
Jaclyn Stapp: It's going to be very emotional and there are going to be some surprises. It's going to be very interesting with a few tears!
OKMagazine.com: In a sneak peek of the finale, you clash with Janice over planning Carmen Carrera's wedding. What caused the fight?
JS: Janice and I have completely different personalities and it was very difficult to communicate with her the entire season. I found myself not able to resolve anything with her. She had this thing for me and at times was passive aggressive. Carmen asked Big Ang and I to help with planning the wedding and Janice had a problem with other people being involved. She wanted to be the mother of the bride!
OKMagazine.com: How has your relationship with Scott improved since the show? What's the biggest thing you two took away from the experience?
JS: Our relationship has definitely improved from the show. We were able to talk about a lot of serious issues of mental health and his disease and being able to put things in perspective and putting priorities straight. It's not just about him getting on the road and touring, it's putting his life first as a choice. We both learned a lot about vulnerability and our commitment to each other. We learned how strong we really are.
Article continues below advertisement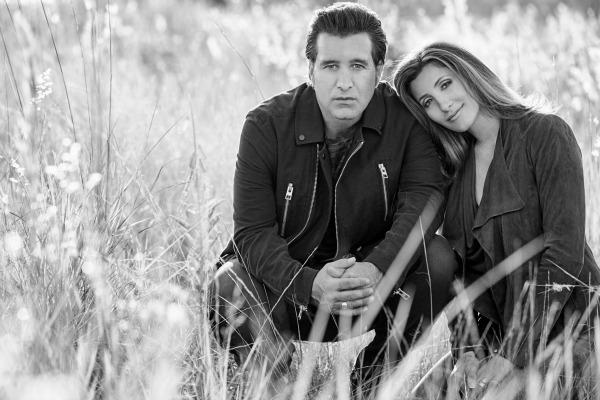 OKMagazine.com: This was your first reality show! If you could chose another to be on, what would it be?
JS: I'd like to be a judge on Project Runway where I can judge girls in fashion or modeling!
OKMagazine.com: Tell us about your foundation Charm.
JS: It stands for Children Are Magical. It's helping families in need that have gone through something similar or can identify with a challenge in life. We recently had our first Thanksgiving food drive and toy drive and we're spreading the word out there and really trying to help families and let people know they're not alone and you can go through a challenge and an issue can be treated.
The season finale airs tonight at 10/9c on VH1.