NEWS
Courteney Cox 'Intensely' Pushing Daughter Coco To Be A Movie Star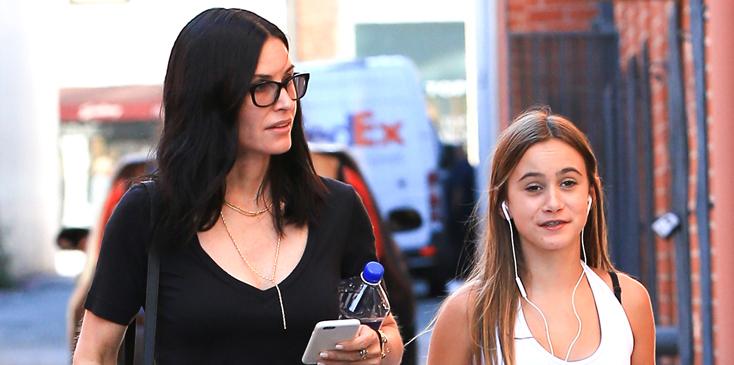 Courteney Cox's daughter Coco Arquette is growing up fast and her mom is getting her a jump start on her career!
The Friends star is urging her 2-year-old daughter with David Arquette to enter show business and pushing harder after starring in Foye Vance's video, "Coco."
"She's signed Coco up for acting lessons and she's poring over scripts for her," an insider told OK! Magazine.
Having only starred in one music video as a pre-teen, Cox "keeps saying Coco could be the next Jennifer Lawrence," though Coco doesn't see her name in lights just yet.
Article continues below advertisement
"Coco does love singing," said the source, "but Courteney's being pretty intense."
Cox's pals believe her sudden interest in her daughter's burgeoning talent is her own realization that her career is coming to a close, especially after opening up about her plastic surgery regrets and mistakes.
"Courteney is feeling her age and she's reliving her past vicariously through Coco," said the insider.