NEWS
Courteney Cox Spills the Dirt on Her "Little Performer"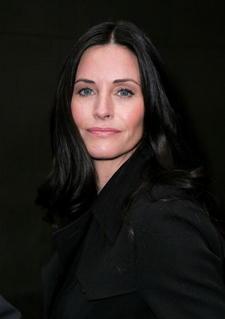 Will the Arquette acting legacy continue?
Little Coco Arquette, daughter of Courteney Cox and David Arquette, is quite the ham, her mom tells Entertainment Tonight. The 3-year-old is a frequent visitor on the set of Courteney's show Dirt, where she is completely in her element.
"Coco's very comfortable on the set, very comfortable around all the people," Courteney says. "She's an actor, for sure, a little performer."
Article continues below advertisement
But would she let her little girl follow in her parents' footsteps?
"No. Oh, I hope not!" she exclaims.
Season two of Dirt, in which Courteney plays a tough-as-nails tabloid editor, premieres Sunday on FX. And while she hasn't changed the way she feels about the paparazzi since the show began, the 43-year-old star admits the paps have loosened up on her after seeing her devilish Lucy Spiller on screen.
"I think the paparazzi's been nicer to me," she says. "I think they like the show, so there's a little more camaraderie."
For more on Courteney, tune in to ET tonight!