NEWS
Courtney Alexis Stodden's Mother "Supportive" of 16-Year-Old's Marriage to Doug Hutchison, 51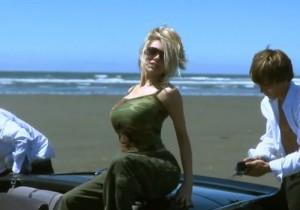 The Green Mile actor Doug Hutchison, 51, has married a 16-year-old aspiring singer, Courtney Alexis Stodden with the young girl's mother's complete blessing.
OK! NEWS: ACTOR DOUG HUTCHISON, 51, MARRIES 16 YEAR OLD — "TRUE LOVE CAN BE AGELESS"
"We are totally supportive of this marriage," Courtney's mother Krista Stodden told Radar Online. "Doug is a wonderful man and we love him."
According to Doug's website, they "became husband and wife on Friday May 20th, 2011, at 12 pm in The Little Chapel of Flowers in Las Vegas, Nevada. Mr. and Mrs. Hutchison live together happily ensconced in their Hollywood Hills home with their lil' pups, Everette and Tuna!"
Article continues below advertisement
Krista confirmed one parent had to sign permission for their young daughter to be able to marry Doug.
"They are very much in love and we are so supportive of this," Courtney's mother explained.
OK! NEWS: MTV ORDERS PILOT FOR NEW REALITY SHOW MARRIED YOUNG
And her mother even went so far as to answer some questions that people may or may not have been wondering about a 16-year-old who would marry someone 35 years older.
"Courtney was a virgin when she married Doug," Krista said. "She is a good Christian girl."
And for those out there with questions, her daughter's assets are the real deal.
"She is a beautiful girl," she said. "She has real breasts, real lips, she's not plastic."
Check out the couple's wedding photo HERE!
It appears that these may be two of Courtney's music videos for her songs. Check it out, below!