NEWS
Courtney Love Want R Patts to Date Frances Bean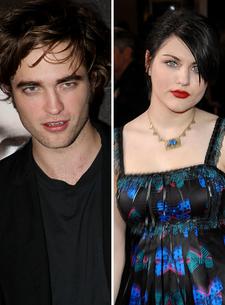 It's kind of nice to know that even if you're mom's a rock star, she's still really embarrassing.
A British paper reports that Courtney Love is trying to set her daughter up with Robert Pattinson -- for her first-ever date.
Apparently the Hole singer thinks that the Twilight hunk is just the kind of English gent that 16-year-old Frances Bean needs to go out with.
"Courtney thinks he's charming and handsome and absolutely has to be Frances's first date," a source told the paper.
Article continues below advertisement
"She's doing everything she can to engineer another meeting."
Embarrassing maybe -- but something tells us she'll be quite popular with Frances Bean if she manages to work her magic.
However, it's possible that his girlfriend, Annalyse Schoenberger, might have something to say about all this...