NEWS
Cowboy Fans Tell Jess: Go Home!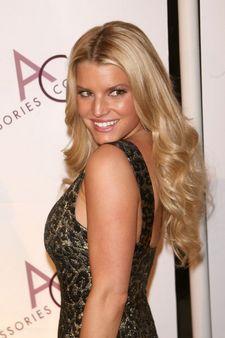 Jessica Simpson can't catch a break. Her budding relationship with Dallas Cowboys quarterback Tony Romo has reportedly angered fans so much that the singer has had to beef up her security, even employing a guard to stay with her in her gated L.A. home when she sleeps at night. "She definitely isn't heading back to Texas for a while," a source confides to OK!
Cowboy fans have accused the 27 -year-old bombshell of distracting their golden boy QB over the past few weeks, even claiming she played a part in the team's shocking 21-17 defeat against the New York Giants on Jan. 13th. It didn't help that nearly a month earlier, Romo played tin a 10-6 loss against the Philadelphia Eagles, while Jess sat in the stands cheering him on, wearing a pink No. 9 jersey.
Article continues below advertisement
Now that the Cowboys are out of the playoffs and their season is over, the two lovebirds will have all the time in the world to work on their relationship. But Jessica's friends aren't so sure that's the answer. A Simpson pal tells OK!, "She needs so much attention that it's impossible to date her."
For the complete story on Tony and Jess, pick up a copy of this week's OK! — on stands everywhere Thursday.