NEWS
Crew Member Defends Christian Bale's Rant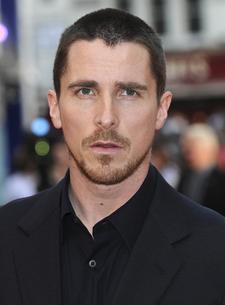 As the media and fans alike reel from a tape of Christian Bale cursing for minutes at a director of photography who he blames for ruining a scene on the set of Terminator: Salvation, one eyewitness says the actor wasn't such a bad guy.
On the tape Christian hurls abuse at Director of Photography Shane Hurlbut for walking through a scene, yelling: "I want you off the set! You prick! No, don't just be sorry! Think for one f--king second! What the f--k are you doing? Are you professional or not?"
Article continues below advertisement
However assistant director Bruce Franklin tells Eonline.com that it all came down to the normally very professional Christian having a bad day.
"If you are working in a very intense scene and someone takes you out of your groove... It was the most emotional scene in the movie," said Franklin. "And for him to get stopped in the middle of it. He is very intensely involved in his character. He didn't walk around like that all day long. It was just a moment and it passed.
"This was my second movie with Christian, and it has always been a good experience with him," added Franklin. "He is so dedicated to the craft. I think someone is begging to make some noise about this, but I don't think it's fair. The art of acting is not paint by numbers, it's an art form."
We still definitely don't want to cross Christian in a dark alley.