NEWS
Criss Angel Discusses the Illusions of his Love Life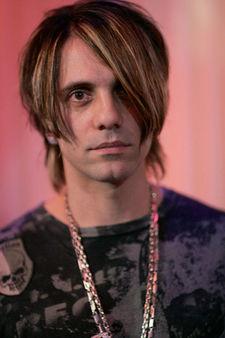 Mindfreak star has created many illusions over the past few years, but one thing he can't make disappear is the incessant talk linking him to every lady he hits the town with. "I just live my life," Criss tells Parade.com. "But I understand what the press does." In the last few months, the magician was rumored to have hooked up with , and, most recently, , which he says is the "perfect example" of laughable press reports.
Article continues below advertisement
Criss maintains their Aug. 15 Las Vegas outing was purely professional. "I've designed and created many effects for even Steve Wynn's hotel and the Le Reve show, so they brought me on to discuss the possibility of working on some stuff with her," he says. "Being that I'm insanely busy, the only time that I had was in the evening. What you failed to see is, when we meet, there's a lot of other people around a bunch of the time. So it's just the way it's presented."
Also misrepresented is his bitter divorce battle with estranged wife JoAnn Sarantakos. JoAnn accused her ex of mental abuse and neglect, in addition to pinning Cameron as the other woman — a claim Criss denies. But, in this case, it's her fame-hungry team that's at fault for making their marriage — a "very sacred thing" — and the whole ordeal public, the 39-year-old says. "Unfortunately, people think money makes you happy. And it doesn't," he says. "Money doesn't buy love. My wife was misguided by her lawyer, who is a celebrity lawyer, who is just out for attention. He just wants to get his name in the paper. He's handled cases, if you look at his history, that are very public, very tabloidy. So he wasn't, in my opinion, a guy that really had her interests in mind. He wanted to stir the pot up."