NEWS
Cristián de la Fuente Denies Faking Injury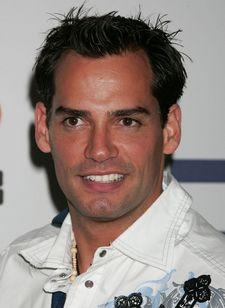 Cristián de la Fuente and his dance partner, Cheryl Burke, are speaking out about the injury that nearly ended their run on Dancing with the Stars.
In an interview with Extra, the dancing duo put to rest the rumors claiming that Cristián faked hurting his arm to gain a few sympathy votes from fans.
"I would need to be out of my mind to fake something like this," Cristián said.
While he revealed (a pulled muscle in his left arm) has left him able to use only one arm to perform lifts during the dances, his partner Cheryl says she's not worried.
Article continues below advertisement
"Heather Mills did it with one leg, we can do it with one arm," Burke said.
For the entire interview with Cristián and Cheryl, tune in to Extra--tonight!