NEWS
Cynthia Nixon: Breast Cancer Survivor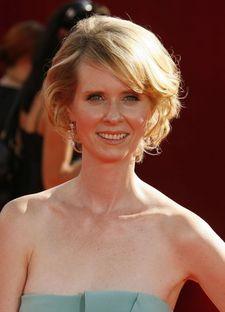 Cynthia Nixon is opening up to OK! about her battle-- and victory over breast cancer two years ago. The Sex and the City star, who walked 3.1 miles with her mom (also a breast cancer survivor) at the 2008 Komen NYC Race for the Cure, says it was family and friends who got her through the first weeks of being diagnosed.
"They told me they were thinking about me," the actress, 42, says. "After my operation, some friends made me dinner at my house."
Article continues below advertisement
Nixon's mother battled and beat breast cancer when Cynthia was just 13. As a result, Nixon says the knowledge that she herself might develop the disease was always in the back of her mind.
"It's a thought in the back of women's minds, particularly if it's in your family," Nixon tells OK!. "When I was diagonosed, it wasn't a big surprise."
But, Nixon tells OK!, "I don't carry the breast cancer gene. That's a big load off my mind — for myself and for my daughter," she says, adding that she told her kids, "That it runs in our family. But as you can see from me and your grandmother, it's not a death sentence."
For the entire interview with Cynthia Nixon, pick up the new OK! — on newwstands everywhere now!