NEWS
Cynthia Nixon to Work With Breast Cancer Organization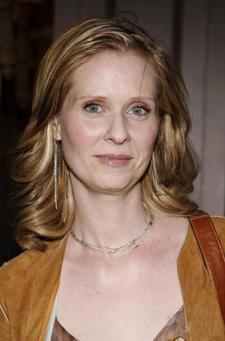 A day after revealing her victorious battle with breast cancer, Cynthia Nixon announced she's teaming up with the Susan G. Komen for the Cure organization.
''As the daughter of a breast cancer survivor, knowing my personal risk made me more aware and more empowered when I faced my own diagnosis,'' the actress said in a statement. ''I want to help Susan G. Komen for the Cure educate the 1.1 million women around the globe who face a diagnosis each year.''
Article continues below advertisement
Named an ambassador for the foundation, which organizes the Race for the Cure events, Cynthia will share her personal breast cancer story in a special Web series.
The 42-year-old Sex and the City star revealed she was diagnosed with breast cancer in her right breast in 2006 on Good Morning America on Tuesday.
"I was scared but I was very cognizant of it," she said. "If it's going to happen, this is the best way for it to happen — that it's found so early, and we can just get right on it."
As for why she waited two years to disclose her battle, Cynthia said, "I didn't want paparazzi at the hospital."