NEWS
Dad Tries to Sell Slumdog Millionaire Star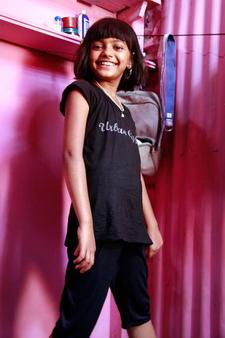 In a real life reminder of exactly how hard life can be for the impoverished in Mumbai, The News of the World reports that the father of adorable Rubina Ali, 9, offered to sell her for almost $300,000.
Posing as a sheikh from Dubai, the reporter negotiated with Rafiq Qureshi, who says that the moviemakers left his family high and dry.
"We've got nothing out of this film!" Qureshi declared. His brother reportedly chimed in, adding, "This is not an ordinary child. This is an Oscar child."
Article continues below advertisement
"They haven't looked after us. They gave some money at the start but they gave us nothing afterwards," continued Qureshi. "They gave us around 150,000 rupees (about $2,500). They've been talking about giving us a house, but all they do is talk."
However, the paper reports that director Danny Boyle and producer Christian Colson have set up a trust to ensure Rubina gets a proper education, is well housed and receives support dealing with media attention.
The alleged plan to sell Rubina was reportedly prompted by a legitimate inquiry from a Middle Eastern family that wanted to adopt her. As soon as the family realized the interest in their daughter, the paper says they launched an all out auction in an attempt to get the highest bidder.