NEWS
Dads Go the Distance for Hannah Montana Tix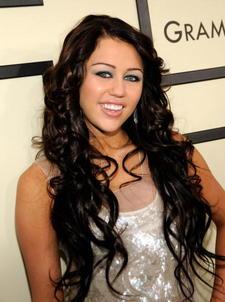 These boots are made for walkin', but heels were made for running!
At least they were for an army of dads, who raced in high heels to score Hannah Montana tickets for their daughters and a part in the big screen film Hannah Montana & Miley Cyrus: Best of Both Worlds Concert Tour. But the man who won didn't even race for his own gal!
Matt Austin strapped on his two-inch heels on behalf of his boss, Jeff, who wanted all the help he could get to make his little girl Emilee's dreams come true, Matt says in an interview with MomLogic.
Article continues below advertisement
"His wife heard about a radio contest on Y-98 called the "High Heel Derby" and asked him to do it," he says. "Jeff asked the other employees if they'd also do it to try and win concert tickets and backstage passes, so I volunteered.
Matt was among the 150 grown men who did their best to sprint a 50-yard dash, but alas, no one came close to him. For his efforts, Jeff gave him a week off from work.
"He was excited. Emilee wasn't there, but I went to her school and gave her the tickets in person in front of 30 classmates," he recalls. "She made me a bunch of cards thanking me. She was really excited!"
Though Emilee wasn't present for the race, she — and millions of other people — eventually saw Matt's track and field skills put to the test as the race was featured in the film.
"When I signed the releases, they said there was a possibility some of the footage would be in the movie," Matt says. "I figured it wouldn't happen. But the day the movie came out, a co-worker called and said I was actually featured in it. At that point, I asked everyone if they wanted my autograph!"
His own daughter may one day — Matt and his wife are expecting their first child later this year and they already have a name picked out. No, it's not Miley or Hannah.
"We decided to name our daughter Kaitlyn Jade before we even got pregnant," he says.
And would he run in high heels for her?
"There is no end. I would run in high heels every day if I had to."