NEWS
Dance It Out! Prince Royce & Yandel To Rock The House At The Zumba Fitness Concert 2015 Powered By Jamba Juice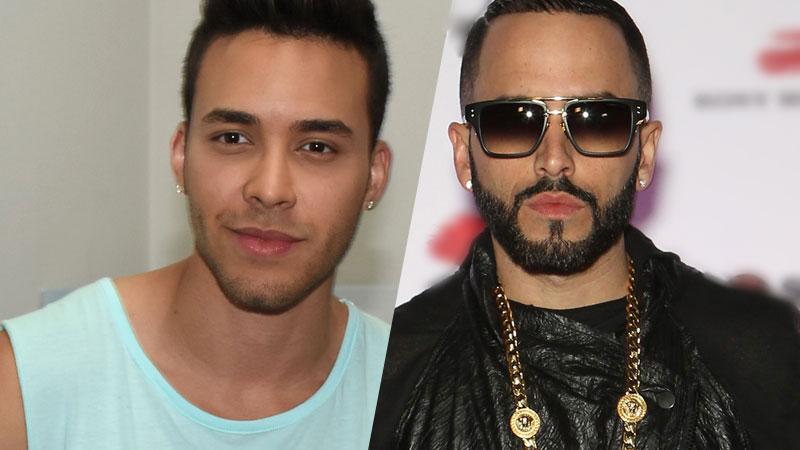 Prince Royce has spent the summer touring with Ariana Grande and promoting his first-ever English-language album, Double Vision. But perhaps his biggest date of this summer will be his headlining gig on August 14, along with Yandel and others, at the Zumba Fitness Concert during the 2015 Zumba Instructor Convention in sunny Orlando, Florida.
The Fitness Concert, sponsored by Jamba Juice, has an exciting all-star lineup that includes Bachata artist Prince Royce, and Reggaeton hit-maker, Yandel. The music icons will play their smash records live as participants sweat and groove to Zumba choreography!
Article continues below advertisement
"There's nothing like performing live, but doing so in front of 7,000 people who are dancing in-sync with choreography to my music is going to be an amazing experience," Prince Royce said. "I am excited that Zumba instructors all over the world have taken my music to their classes--15 million people every week--and that I can share my voice and sound with the masses."
Already thinking about what healthy fuel you will use to keep your body dancing through your own summer sweat session? Jamba Juice has you covered! With tons of fruit and veggie combinations to choose from (18 of which contain fewer than 250 calories), Jamba Juice has just what you need to make sure that you are staying cool and nourishing that hot body at the same time.
Stay updated on the latest about the convention and the highly anticipated Zumba Fitness Concert here. Until then, keep dancing and keep your body moving with a healthy shake from Jamba Juice. Don't forget to share your moves and your smoothies at #ZumbaLove and #JambaJuice!