NEWS
Dance Moms Showdown: Kelly vs. Abby! Whose Side Are You On?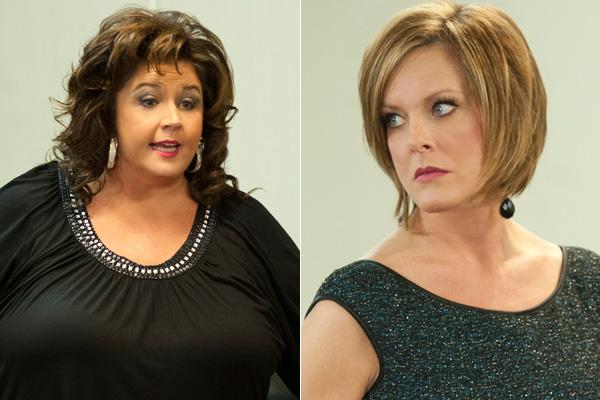 Tensions ran high as the Abby Lee Dance Company prepared for their annual recital on this week's episode of Dance Moms. Coach Abby Lee Miller was crankier than usual as she assigned Paige a new solo for the showcase while the other girls all danced to routines they've already performed. That didn't go over well with Paige's mom Kelly!
There's two ways to look at this. Either Abby was giving Paige an opportunity to shine since her previous dances weren't well received or she was sabotaging Paige by making her learn a new routine just days before the concert.
Article continues below advertisement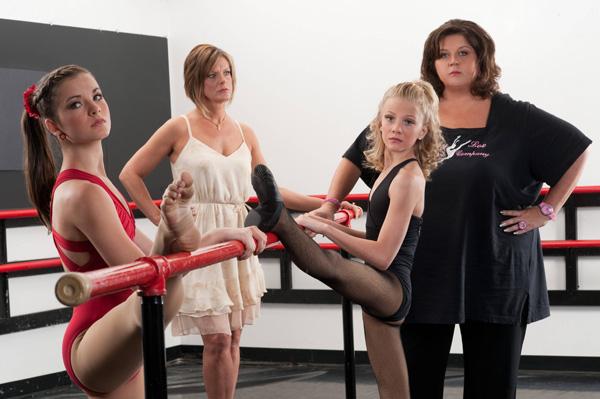 The other Dance Moms seemed to side with Abby. Jill weighed in, "I think Kelly is taking it very personally that Paige has to learn new choreography this week." Even Holly pointed out that Kelly pulled both of her daughters from the recital last year after a screaming match.
And history repeated itself when Abby took Paige's solo away and gave it to her star pupil Maddie. Clearly fighting back tears, Kelly lost it and screamed, "Never in the 40 years of being in the Abby Lee Dance Company has anyone been given a solo the day of the expletive dress rehearsal -- ever! I'm done!" Chaos ensued as Abby threatened to call the police but Kelly left willingly and didn't return for the recital.
polldaddy poll=7271269
Did Jill overreact? Should she and Abby bury the hatchet? Let us know in the comments below or tweet us @OKmagazine.