NEWS
'Dancing With the Stars' Eliminates Its First All Star Contestant – Pamela Anderson!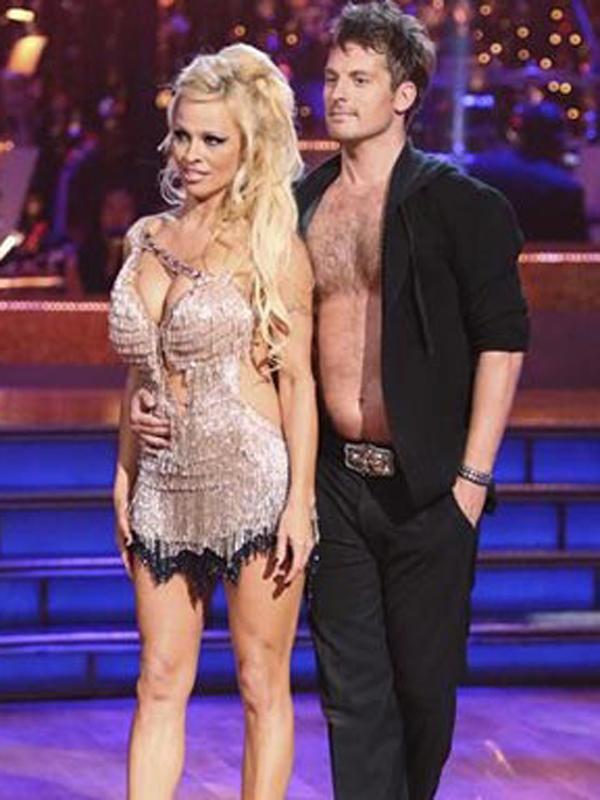 The Dancing With the Stars results show is usually one hour, but last night fans were treated to two hours filled with quite a few performances. All Star cha-cha couple, Emmitt Smith and Cheryl Burke, danced the encore at the request of the judges. Pitbull took the stage to perform "Don't Stop the Party" from his new album Global Warming only to be followed by Justin Bieber, who sang "As Love As You Love Me" from his album Believe. (Were you able to hear Justin over the tween screams?)
Article continues below advertisement
Article continues below advertisement
Ending last night's season premiere dead last with a score of 17 out of 30, it wasn't a surprise that Pamela was being sent home - even she had a feeling it was going to happen! "Kind of, yeah. I was ready for it for sure," she confessed after hearing the verdict.
But this won't be the last you see of Pamela on the dance floor she warns "We'll keep dancing. We're going to dance together again. It doesn't end here."
After America learned the sad news, the Baywatch star took to Twitter for some final farewells. "The fish out of water has left the building," she Tweeted. "Sad, but I deserved it. I didn't come through last night."
Pamela also took the opportunity to apologize to Tristan, Tweeting, "I love you. We have lots of fun stuff ahead! Sorry."
Do you think the right contestant went home last night? Why do you think Drew ended up in the bottom two?