NEWS
Dancing With The Stars Exclusive Video: Val Puts Janel Through Boot Camp Behind-The-Scenes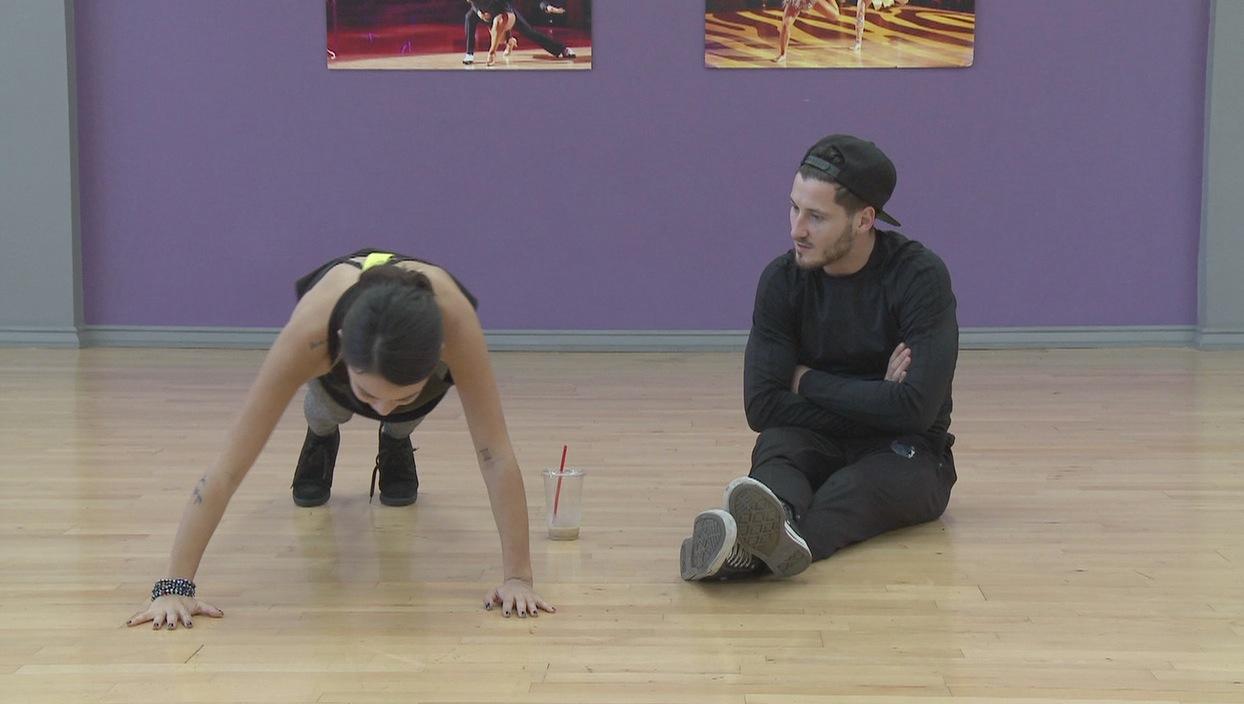 Article continues below advertisement
"Your physicality is lacking," Val said to Janel, who jokes she needed to work on her "chicken wings."
Not everyone can be as buff as you, Val!
Despite all the hard work, Janel is excited for the routine where she and Val will portray "Romeo & Juliet." In her blog, she wrote that she thinks this week's routine will be "beautiful and romantic" and "going to end up being my favorite one so far."
Watch the video above and let us know what you think of Val and Janel's routine tonight! Dancing With The Stars airs on ABC at 8 p.m. EST!