NEWS
Daniel Craig Dishes About New Bond Film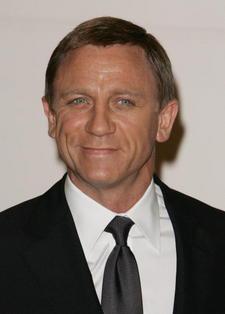 Long listed as merely Bond 22 while in pre-production, the newest installment of the James Bond series left many wondering what the official name of the film will be, including Bond himself, Daniel Craig. But when Quantum of Solace was finally confirmed as the flick's title, the Brit was very pleased with the choice.
"I'm very happy with it. It came from an Ian Fleming short story," he tells Extra. It encapsulates what the movie is at heart and a lot more which I can't give any away."
Article continues below advertisement
Production is currently underway on Quantum, which will definitely be more action-packed than Casino Royale, Daniel promises. How much more?
"The stunts have started to hurt," Daniel, 40, says. "So I can only gauge it by how much pain I'm in and I think we're doing pretty good."
As for the Bond girls, gone are Eva Green and Ivana Milicevic, and in their place are Brit Gemma Arterton and Ukranian model-turned-actress Olga Kurylenko.
Gemma, 22, plays Agent Fields and says it's "incredible" being on set. Twenty-eight-year-old Olga portrays Camille, who is "very driven. She has her own mission in the movie and, of course, she comes across Bond. They are opponents and then they have to work together. She's very feisty."
Quantum of Solace opens Nov. 7.
For more on Quantum of Solace, tune in to Extra tonight!