NEWS
Daniel Radcliffe Admits He Was "Reliant on Alcohol" For a Few Years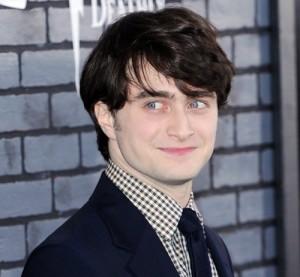 Daniel Radcliffe almost gave in to the pressures of fame. The 21-year-old Harry Potter star has revealed in a candid new interview that he had a battle with alcohol.
"I became so reliant on alcohol to enjoy stuff," he tells GQ UK, via Radar Online. "There were a few years there when I was just so enamored with the idea of living some sort of famous person's lifestyle that really isn't suited to me."
Article continues below advertisement
He adds that he never was snapped falling over drunk by paparazzi.
"I really got away with that because there were many instances when a paparazzi shot like that could have been taken," Daniel says.
In August 2010, Daniel began living a sober life, after he realized his drinking was more of a habit than fun.
MORE ON:
Harry Potter and the Deathly Hallows Part 2
"I'm actually enjoying the fact I can have a relationship with my girlfriend where I'm really pleasant and I'm not f--king up totally all the time," he says. "There's no shame in enjoying the quiet life. And that's been the realization of the past few years for me."
And he doesn't plan on returning to that party lifestyle.
"As much as I would love to be a person that goes to parties and has a couple of drinks and has a nice time, that doesn't work for me," Daniel shares. "I'd just rather sit at home and read, or go out to dinner with someone, or talk to someone I love, or talk to somebody that makes me laugh."
Daniel is gearing up to promote the final installment of the hit Harry Potter franchise with Harry Potter and the Deathly Hallows Part 2.
In the finale, an all-out war occurs between the good and evil forces, and Harry Potter may have to make the ultimate sacrifice when he comes face to face with Lord Voldemort.
It all ends July 15!