NEWS
Danielle Fishel's Dating Block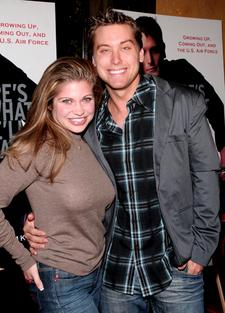 Danielle Fishel has dater's block. She'd love to marry one day but can't forget her romance with former 'Nsync-er Lance Bass, who came out in 2006.
"I don't assume anybody is straight anymore," the Boy Meets World Star, 27, who hosts Style Network's The Dish, tells OK!. "I'm always like, 'Hmm, wonder if he's gay?' "
She and Lance were never intimate in their 1999–2000 relationship, she says. "I was naive, 17 and a good girl!" After they split, she confronted Lance, who told her, " 'I knew if I wasn't happy with you, I wasn't going to be happy in a relationship with any woman.' "
Article continues below advertisement
Danielle adds, "I wish he'd felt he could have been honest with me then!" Despite that, she and Lance are still friendly — and she hopes to follow him on Dancing With the Stars: "There could be no better way to get into incredible shape!" she says.