NEWS
Danielle Staub Says 'Real Housewives of New Jersey' Will "Not Have Ratings" Without Her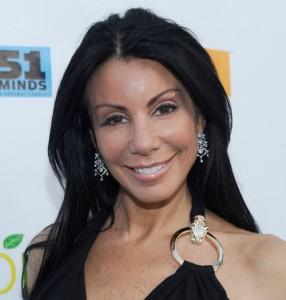 The third season of Real Housewives of New Jersey kicks off tonight on Bravo, and two new ladies will be introduced to the Garden State crowd. But former Housewife Danielle Staub thinks the new season will be an epic flop without her.
"It's not going to have the ratings," Danielle told E! Online of the third season. "I brought the drama. People either loved me or hated me, but they were paying attention. This season is just full out nasty family fighting. Everyone's got that. Where's the element of surprise there?"
Article continues below advertisement
And don't expect Danielle, who is rumored to be dating Ray Jay, to watch the new season either.
"It was becoming nonproductive for me," she said. "I'm so much, so much more less stressed. I mean Bravo was amazing, the producers were amazing, but you know the cast, there's no resolve with them... I think it's time for everyone to see who truly the crazy ones are."
The ladies who are featured on the show stopped by the set of the TODAY show this morning, and shared why they think you should tune in to the action.
"It's really deep," said newcomer Melissa Gorga of the first fight of the season that happens at the Christening of her son on tonight's premiere episode. "It's real. There's a lot of emotions going on. It's unfortunate. The cameras caught it all. It happens."