NEWS
'Darjeeling' premiere brings out the stars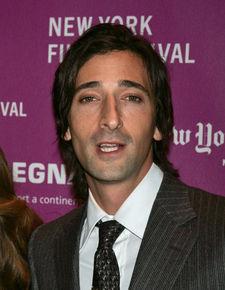 Owen Wilson isn't able to make it to the New York Film Festival premiere of The Darjeeling Limited, but he is on the hearts and minds of everyone who attends.
The actor, who attempted suicide in August, appears in the comedy with Adrien Brody and Jason Schwartzman. They play three American brothers who set off on an adventure in India.
"It was like summer camp with a bunch of young guys," Adrien says. "We hung out together. We ate Indian food every night. It was amazing. We were on a train together every day. They were wonderful people. It was really exciting, and a very simple environment at the same time. It was great!"
Article continues below advertisement
Along comes Spanish actress Elsa Pataky, whom he kisses on top of her head. She's sporting a platinum and diamond band on "that" finger – hm, did they take their relationship to the next level?
Jason limps by with the help of a cane. What happened? He broke his toes. Ouch!
Camilla Rutherford, who plays Adrien's wife, tells me Owen was very "quiet" during filming, while Waris Ahluwalia describes him as a "sweetheart." What was his best moment on the set? "Hanging out with monkeys," he tells me. "Monkeys really claw at you."
Heather Graham and Molly Shannon (who is part of the Valerie Gallery) chum it up for photos as Bill Murray breezes back and forth.
Oh, and here's Leelee Sobieski, who tells us she's living in New York City again. What does she love about life in the Big Apple? "The interaction with all different types of people that make up the City," she says.
Bringing up the back end is Dr. Ruth, who holds my hand as she talks to me about her new book, Sex For Dummies. Why should we pick it up? "You will find some new interesting information packed with scientific data," she says.
The movie's about to begin … on with the show!