NEWS
Dark Matter, Survivor's Remorse's Season 2 Premiere And More To Watch On TV This Weekend!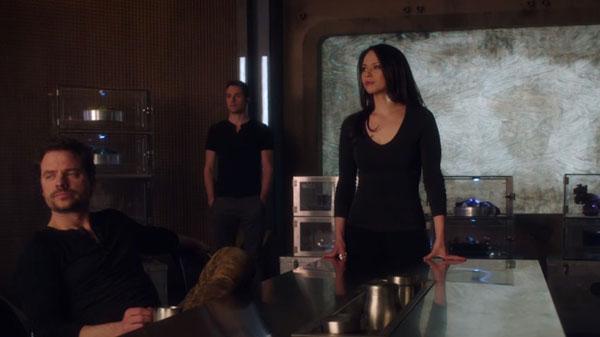 Dark Matter -- Aug. 21 at 10 p.m. EST on Syfy
The crew attempts to regain control of the ship from the mercenaries!
Killjoys -- Aug. 21 at 9 p.m. EST on Syfy
In the show's Season 1 finale, the Killjoys have to make a major decision.
National Gallery -- Aug. 21 at 9 p.m. EST on PBS
Viewers are offered an in-depth look into the history and secrets of the beloved London museum.
The Unauthorized Full House Story -- Aug. 22 at 8 p.m. EST on Lifetime
Article continues below advertisement
The latest unauthorized movie from Lifetime offers a take on what allegedly went down behind the scenes of the hit sitcom Full House.
Survivor's Remorse -- Aug. 22 at 9:30 p.m. EST on Starz
The Season 2 premiere finds the Calloways dealing with tons of new drama and all the highs and lows of Cam's life as an athlete!