NEWS
Dave Grohl Welcomes Second Daughter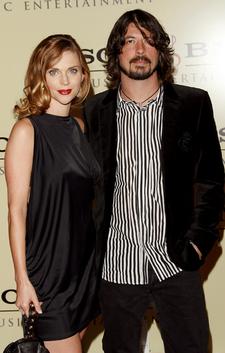 The cradle is certainly rocking at Foo Fighter Dave Grohl's house recently, as he announces that he and wife Jordyn are proud new parents to daughter Harper Willow Grohl. And according to her papa, she's a noisy one.
Harper was born on April 17, weiging in at 7 pounds, 8 ounces and 20 inches long – and, as Dave says, "loud as hell."
The couple are parents to Violet, 3, and were married in 2003.
Article continues below advertisement