NEWS
David Beckham: Goodbye Galaxy, Hello Tottenham?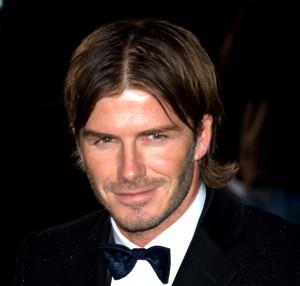 Looks like David Beckham is preparing to return to his roots. L.A. Galaxy has reached an agreement allowing the soccer stud to leave the club in January, but some conditions need to be met. Tottenham Hotspur — the football club in North London which Becks has most recently been linked to — must be generous with their loan to appease Galaxy's demands.
According to ESPN, David, 35, told Tottenham he would welcome the chance to return to English soil for a shot at victory.
Article continues below advertisement
Galaxy's owners have opened communication with Tottenham and if the L.A. team's terms are met, Becks and his family may be heading back across the pond for another season.
Galaxy officials are demanding that Beckham's wages, insurance and other incidentals are met by Tottenham, ESPN reports.
So will the Beckham brood be heading to North London — an agreement may be reached in 24 hours.
Even if an loan agreement is not reach, David is hoping to spend the winter in London training and other possible prospects include Newcastle, Fulham, Blackburn and West Ham club teams.