NEWS
David Beckham Shuns Cancer Survivors?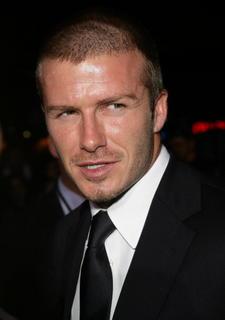 Just about anywhere David Beckham goes, a throng of adoring fans await him, and it was no different earlier today as the soccer star arrived at his hotel in Sydney, Australia.
As Mr. Posh Spice walked through the hotel's parking garage, a trio of young children, some of them cancer survivors, stood dressed in David's L.A. Galaxy soccer jersey and holding plush animals to offer as gifts. But, in a move caught on video, Becks walked straight past the kids, leaving them crying and upset.
Article continues below advertisement
"I don't think it's very good for him to go straight past us," one young fan told reporters following the apparent snub.
However, at a press conference later in the day, David pleaded ignorance. "I didn't even see children when I arrived," he claimed. As for ignoring them, he said, "that's one thing I would never do, have never done and will never do."
Becks offered up his apology and told reporters, "I'm more than willing to meet them whenever and wherever they want."