NEWS
David Cassidy's Waits For Liver Transplant After Hospitalization Due To Organ Failure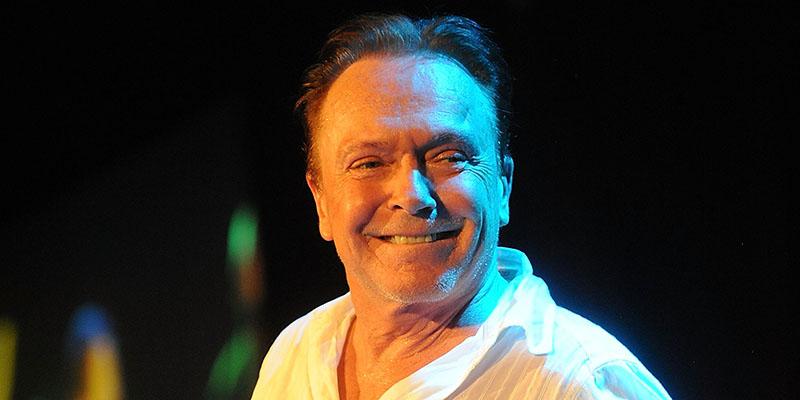 UPDATE: Actor, singer and songwriter, David Cassidy has reportedly been placed on a breathing tube and moved to ICU after being admitted to a Florida hospital earlier this week.
"There's really no issue anymore for a transplant," a source said, according to reports. It's futile."
An insider on Saturday told Us Weekly exclusively David had been put in an induced coma, after being rushed to the hospital several days ago, adding that he was "on pain medication to keep him comfortable. He is in-and-out of consciousness. He is receiving an out pouring amount of support and everyone is praying for his recovery."
Article continues below advertisement
"He is hoping and waiting for a liver transplant, if he happens to get one in time, the prognosis is still up in the air," the source continued. "His son, ex-wife Sue and brother Patrick are there now. One of his brothers are en route."
In earlier reports, it was noted the 67-year-old former Partridge Family star was suffering from organ failure and his status was "looking grim."
His health struggles have been going on for more than two months, according to those close to his family.
Earlier this year, he told People magazine he was struggling with memory loss, as his family has a history of dementia. He added, "this was coming," saying he wants to "stay focused" and "enjoy life."
During his expected last-ever touring concert at B.B. Kings in New York back in February, the star performed all the hits of his 40+ year career.
At one point during the performance, he was quite candid, and told the audience, "I'm not sure if it was Dr. Phil or someone recently asked me, 'What do you want your legacy to be? I guess the fact that everything I've done in my life was to bring light and love into all of the world that I was able to touch because you gave it back to me a hundred thousand times."