NEWS
OK! Exclusive: David Castro Discusses His New Role On Shadow Hunters, Romantic Dates With His Girlfriend Of 5 Years, And His Dream Movie Role!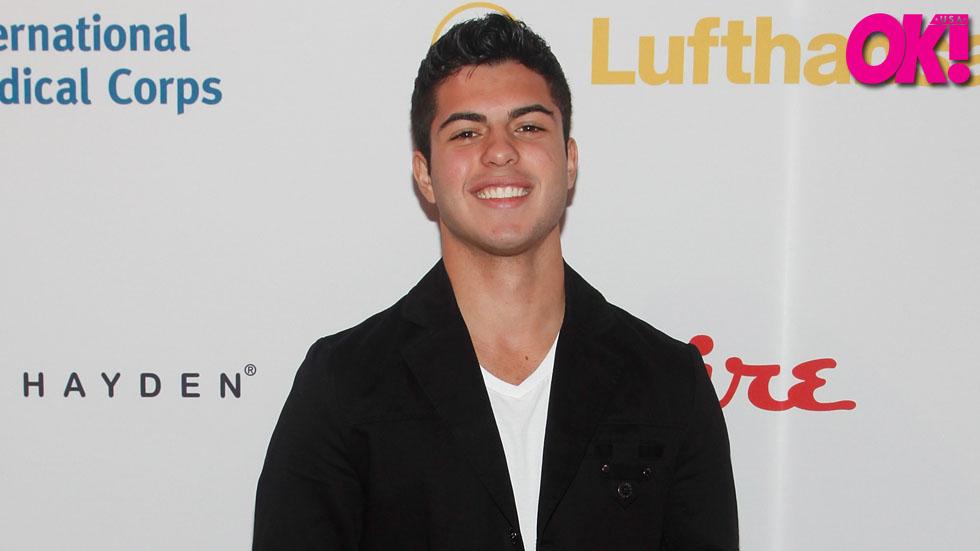 There's a new vampire in town! David Castro is making his debut on the Freeform show Shadow Hunters as Raphael Santiago, a character he described to OKMagazine.com exclusively as a little "arrogant and conceited."
This will be David's first time playing a vampire on a series and it seems that he was ready for it. He admitted that the show Vampire Diaries and movie Twilight were a huge help in his preparation, however the actor wanted to give his "own little spice" to the character.
Article continues below advertisement
Luckily the 19-year-old has a love for fitness which helped with his transition into a vampire for the show and will hopefully benefit him in the future since he wants "to be a superhero really bad!" Admitting that if he had to choose between Superman and Batman as a future role, he would pick "Batman."
But fitness isn't the only thing he has a passion for. David also has a love for surprising his girlfriend of 5 years with romantic gestures. He gushed that he "likes to take her out to dinner" and that "she loves when I play the piano for her." He added that he enjoys doing things for her that "touches her heart."
David might be young, but he has big dreams when it comes to his career in Hollywood. He admitted that in five years he hopes to be working on "really big action films" and having a similar career to Leonardo DiCaprio and Denzel Washington, adding that they are his two favorite actors.
As he strives for a successful career in acting, David also hopes to be able to give back to charities. In the future he dreams, "to be in a state financially where I can help change people's lives because that's the stuff that fills your heart." He added that he hopes "to change the world."
Watch David make his debut on Shadow Hunters tonight at 9pm on Freeform!