NEWS
David Cook Pays Tribute To His Brother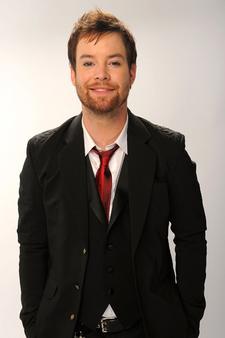 David Cook has written a heartbreaking blog about the death of his brother, paying tribute to him as "a great man I knew."
The Idol winner's older brother, Adam, passed away on Saturday May 2 after a long battle with brain cancer.
And just hours after David learned the news, he bravely kept an appointment to run in the Run For Hope in Washington D.C..
In the post on his MySpace page, he explained why, in spite of his grief, he took part in the race to support a charity that combats the disease.
Article continues below advertisement
"First, my brother never wanted his illness to affect others," he wrote.
"That was evident in the fact that he wanted his illness to have no part in my experience on Idol, a point he was quite adamant about.
"So, with that wish in mind, I ran and was involved with the event as an homage to him.
"Secondly, there are many people who are still battling, and by running and sharing my brother's story, I hope that it offers those still fighting that much more resolve to not succumb to this wretched disease."
CLICK the pics for more David!
The star also used the post to offer heartfelt thanks.
"I want to again thank everyone who donated to the race and continues to donate, sent a kind email, posted thoughts and prayers, called, etc.
"I take it as affirmation that my brother was the great man that I knew, and whose ideals I constantly try to uphold in myself. It is with those ideals in tow that I vow to continue to speak out in hopes of raising whatever necessary to help eliminate cancer entirely."