NEWS
David Cook's Debut Album!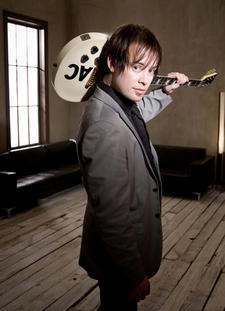 The wait is almost over – American Idol season 7 winner David Cook announced today that his debut album will be released Nov. 18.
If you can't wait until then and need your David fix now, you're in luck! DavidCookOfficial.com, a social networking and fan site, launched today, complete with a welcome video from David himself.
The unique site allows fans to create profiles and communicate via blogs, photos and videos. Not only will users be able to find other David fans in their hometowns, they'll also be able to email David directly and sign up for his newsletter to find out the title of his first single as soon as it's announced.
Article continues below advertisement
The American Idol rocker sang his way to primetime fame during the show's seventh season, grabbing 56 percent of the final votes, with the help of memorable performances of Chris Cornell's arrangement of Michael Jackson's "Billie Jean" and his rendition of Mariah Carey's "Always Be My Baby."