NEWS
David Gest Disses Liza Minnelli In Song!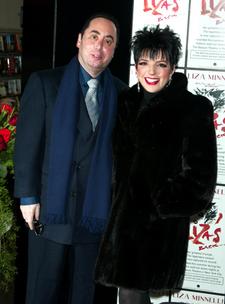 You could see this one coming from a mile off!
David Gest has dissed ex-wife Liza Minnelli while making his debut as a singer -- with a Scottish rock band.
Gest recorded a verse for the new single from Attic Lights -- set to be the next big thing to come out of Scotland -- after meeting their manager on a flight from London to Glasgow.
The TV exec, who split from the Cabaret star in 2003 after a stormy 18 month marriage, then joined his new friend to party with the indie five piece.
Article continues below advertisement
And when he heard their new single, Bring Me Down, Gest penned a verse, apparently about Minnelli, then raced to a recording studio at 3am to record it!
"They broke the rules when they made you," he spits on the song, "who would ever think a love so bold would find a woman so cold!
"When I looked into your past, I knew it would never last."
Sounds like someone's still a little bitter after all these years!