NEWS
David Hasselhoff Fires Back at Drunk Reports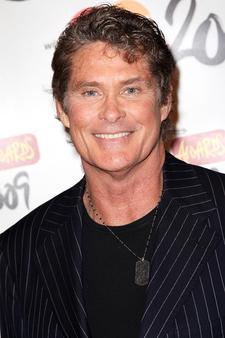 Despite reports over the weekend saying that David Hasselhoff was rushed to the hospital after his daughter Haley, 16, found him passed out drunk with a blood alcohol level of .39, the celeb says that's just not true.
The Hoff's lawyers, Melvin Goldsman and Marci Levine tell Extra all is not as it seems. In a statement they say: "Mr. Hasselhofff was at no time in the condition described in those stories. Mr. Hasselhoff spoke to his attorneys on Sunday, and was absolutely fine. However, Mr. Hasselhoff is both disturbed and saddened by the fact that a certain individual is disseminating grossly inaccurate stories about him to the press for ulterior motives."
Article continues below advertisement
Other reports indicate the "certain individual" spreading the drunk story could be his ex Pamela Bach, while others report she was at his bedside all night on Saturday in the hospital.