NEWS
David Letterman on Lindsay Lohan Appearance: "We Were Duped"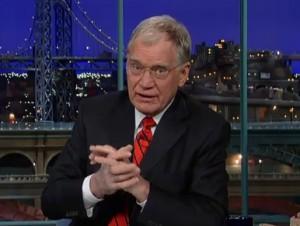 David Letterman addressed the Lindsay Lohan Late Show With David Letterman confusion last night and how it all went down.
OK! NEWS: LINDSAY LOHAN WON'T BE ON LETTERMAN; STARLET SORRY FOR THE CONFUSION
"Last week I did a thing on the Grammys with a Top Ten list and there was a Lindsay Lohan joke about her stealing a Grammy Award," he explained. "The next day I get a call and it's a guy who says Lindsay thought the joke was hilarious... she wants to be on your show. So I said, 'Great!' "
Article continues below advertisement
"Are you kidding me? This is gonna be fantastic," he said. "This is gonna be like the Super Bowl."
OK! NEWS: MICHAEL LOHAN BEHIND LINDSAY LOHAN LETTERMAN MIX-UP
But that's not how it ended up. Lindsay Tweeted that she would not be doing the show.
"So it turns out we were duped and I have no one to blame but myself," he said.
Michael Lohan spoke to TMZ and claimed he was the one who told David's staff she'd appear on the show.
"And by the way, now I need to apologize to the Lindsay Lohan family. I hope I didn't embarrass you, Lindsay, and your family."
Watch the video below!