NEWS
David Spade Shows His Feminine Side Shooting 'Jack and Jill' in L.A.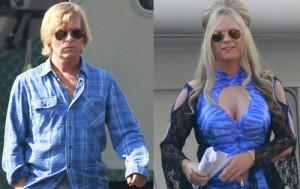 David Spade caused quite a stir as he showed off some newfound "assets" on the set of Adam Sandler's new flick, Jack and Jill while showcasing his cross-dressing character on Wednesday.
OK! NEWS: ADAM SANDLER'S BLACK EYE EXPLANATION
Probably one of the least feminine actors in the biz, Al Pacino, also appears in the new flick. He is said to be "masterful again as himself."
Article continues below advertisement
Katie Holmes added some star power to the set, taking some work time away from hubby Tom Cruise and daughter Suri Cruise.