NEWS
David Sutcliffe: "Kate Walsh Is Great to Work With!"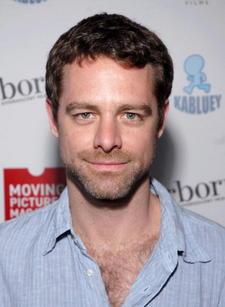 He may not have gotten the girl on Gilmore Girls, but David
Sutcliffe sure is on Private Practice — at least for now. The actor plays Kate
Walsh's new love interest on the Grey's Anatomy spin-off and tells OK! he is
loving his new work atmosphere.
"It's nice. I just did two episodes. It's fun," David tells
OK! at the National Kidney Foundation of Southern California Great Chefs event.
Kate's a terrific lady and so great to work with. It's a nice environment. It's
Article continues below advertisement
nice to be on a new hit show."
Also nice is the show's slower pace.
On Gilmore Girls, the 38-year-old portrayed Christopher
Hayden, Rory's dad and Lorelai's on-again, off-again partner, and often found
himself caught in the middle of the dramedy's notorious rapid banter.
"It's a lot more relaxed," David says of Practice. "It's a
little more chilled out."
By David Lasky