NEWS
From Daytime Diva to Senator?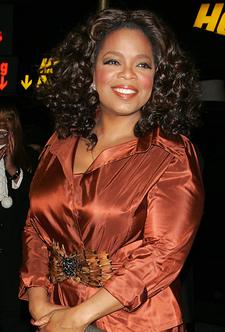 If Oprah Winfrey were a United States senator, do you think the whole country would receive her favorite things?
Illinois Gov. Rod Blagojevich, at the center of an alleged plot to sell President Barack Obama's open senate position, admitted to ABC's Good Morning America that it had crossed his mind to offer the spot to the daytime diva.
"She seemed to be someone who had helped Barack Obama in a significant way become president," Blagojevich revealed. "She was obviously someone with a much broader bully pulpit than other senators."
Article continues below advertisement
Although it seems everybody likes Oprah, Blagojevich says he decided against asking Oprah to serve in the senate for Illinois.
"She probably wouldn't take it," the governor explained, "And then ... if you offered it to her, how would you do it in a way it didn't look like it was some gimmick and embarrass her?"
Don't get out your "Oprah Winfrey for U.S. Senate 2010" signs just yet, however – the queen of all talk shows says she was never contacted by the Illinois governor.
If she had been watching GMA when Blagojevich revealed his Oprah aspirations, she says, "I would have fallen off the treadmill."