NEWS
Dean Unglert Continued Love Triangle Even After 'BIP' Filming Ended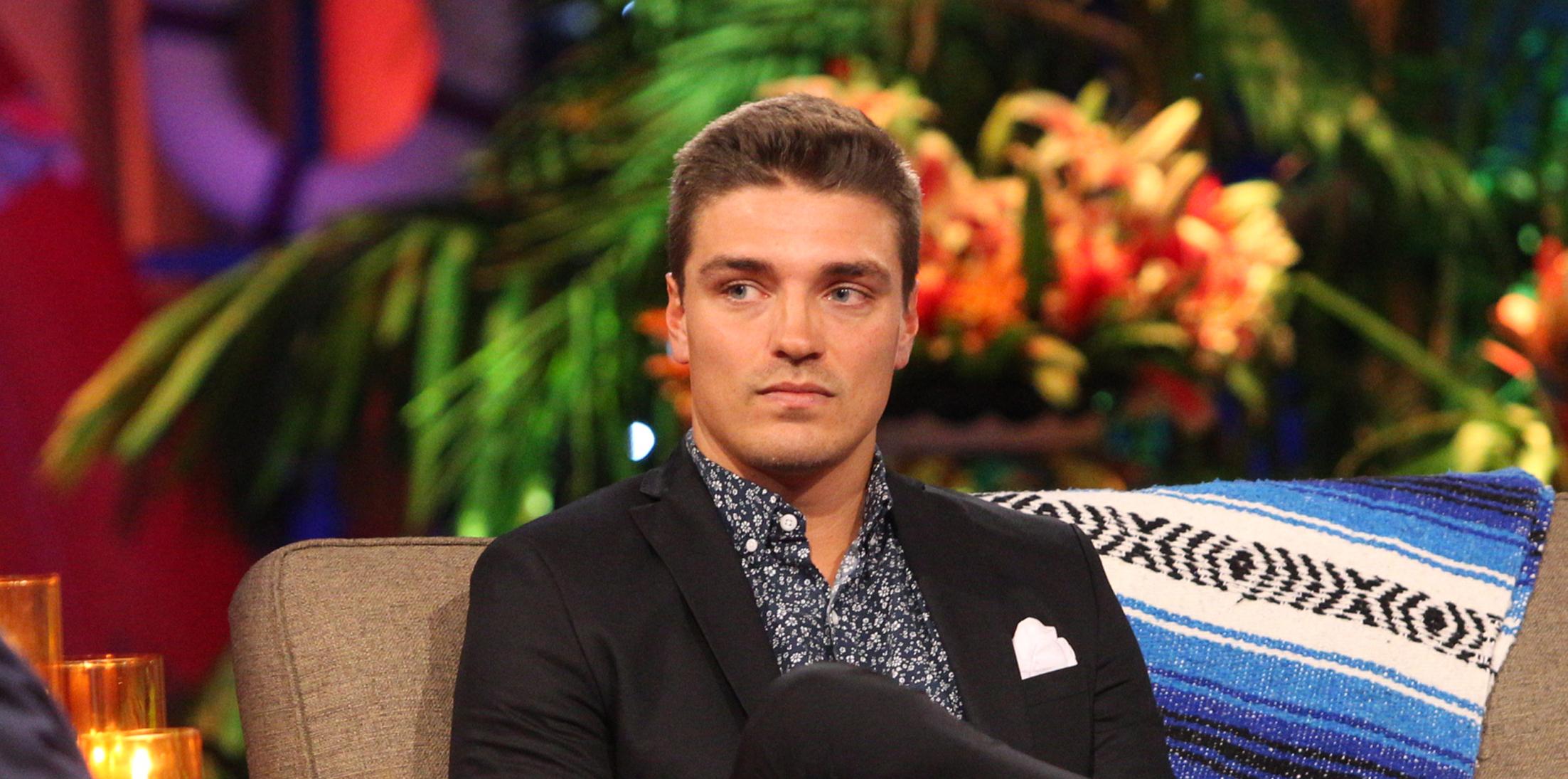 Just when you thought Dean Unglert left his player ways in Paradise.
The former Bachelorette star had some explaining to do on Monday night's Bachelor In Paradise reunion show after he was confronted by both of his Paradise flames, Kristina Schulman and Danielle Lomboard.
Here's how it all went down:
During the reunion, Chris Harrison aired a clip of the 26-year-old reality star's final day in Paradise, which showed an emotional Dean weeping about losing Kristina, who left Paradise after she grew tired being a part of Dean's love triangle. (He tried juggling Kristina and D-Lo all season)
Article continues below advertisement
"Waking up this morning, knowing Kristina wasn't here, and knowing that there's no way I can be in touch with her, it just kills me," Dean said through tears.
"I actually am in love with this girl, and yet I lost that to pursue something else," Dean said before deciding to leave Paradise without Danielle.
Once the clip ended, Dean confessed that he still had "strong emotions" for Kristina.
Clearly pleased by Dean's comment, Kristina then admitted that she would always have "love" for him because of the their "intense" and "real" connection.
But before Dean and Kristina could continue their little love- fest, D-Lo dropped a major bomb about Dean's post-Paradise activities.
"If you were saying that you were in love with Kristina all this time, and you love her…Why when we left the show, immediately, within an hour, you called me? ... We had a relationship that unfolded after Paradise," she revealed. #BombDropped
Kristina, who looked shocked by the news, then said she had also seen Dean since filming wrapped for the show.
MORE ON:
Kristina Schulman
Article continues below advertisement
"Careful, Dean, what you say," she warned, "because I thought we kind of tried talking again… are you still flipping-flopping us both?"
While Dean looked like a boy that got caught with his hand in the cookie jar, he didn't deny the accusations.
"Yes, my indecisiveness carried on after the season," he admitted, "and I understand that."
"I mean," Kristina responded, "enough is enough." (That's right, girl!)
What do you think about Dean continuing to play with Kristina and Danielle's emotions after BIP? Sound off in the comments!