NEWS
Death Certificate Says Jett Travolta Died From Seizure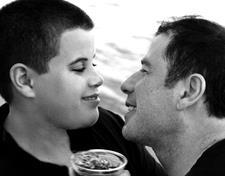 A Bahamian funeral home says Jett Travolta's death certificate states the 16-year-old son of John Travolta and Kelly Preston died from a seizure, according to the Associated Press.
The assistant director of the funeral home handling Jett's remains tells the AP that the body is in "great condition" and shows no sign of head trauma, despite police officials saying the teen may have hit his head on a bathtub.
Article continues below advertisement
Authorities performed an autopsy on Monday but didn't release the results. Campbell said the certificate was based on the autopsy findings, and gave no further information on the cause of death beyond the word "seizure."
ET has confirmed that Jett's body is being cremated in the Bahamas and the ashes will be given to the Travolta family sometime tomorrow morning.