NEWS
Death of 'Housewives' Ex Ruled A Homicide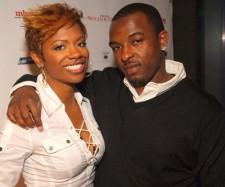 The death of Ashley (A.J.) Jewell, the ex of Real Housewives of Atlanta cast member Kandi Burress, has officially been ruled a homicide by the Fulton County Medical Examiner, TMZ reports.
The cause of death was listed as "Physical altercation resulting in sickle cell trait related exertional collapse."
Factors that contributed to his death were listed as an enlarged heart and "intestinal myocardial fidrosis," which means the fight caused A.J.'s sickle cell disease to flare up.
Article continues below advertisement
A.J. died earlier last month after a fight with Frederick Richardson at an Atlanta strip club. Frederick has been arrested and charged with voluntary manslaughter.
Frederick's attorney said, "It's an unfortunate situation, Frederick is sorry this situation happened and that A.J. died."