NEWS
'Deliverance' Actor Bill McKinney Dead at 80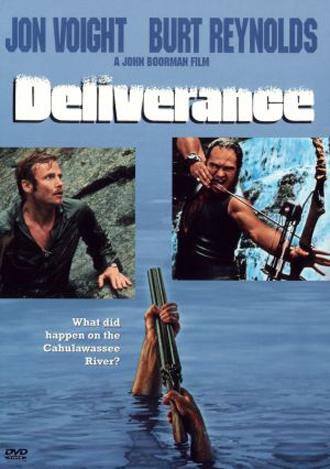 "I bet you can squeal like a pig."
Those words have now become classic since Bill McKinney first uttered them in 1972's Deliverance.
Sadly, the beloved character actor passed away Thursday after losing his ongoing battle with lung cancer. He was 80.
Bill's family took to his Facebook page to share the following message with fans:
"Today our dear Bill McKinney passed away at Valley Presbyterian Hospice. An avid smoker for 25 years of his younger life, he died of cancer of the esophagus. He was 80 and still strong enough to have filmed a Dorito's commercial 2 weeks prior to his passing, and he continued to work on his biography with his writing partner. Hopefully 2012 will bring a publisher for the wild ride his life was. He is survived by song Clinton, along with several ex-wives."
Article continues below advertisement
During a four-year stint in the Navy, Bill decided to pursue his passion for acting. Following his discharge he moved to Southern California where he enrolled in acting classes alongside Dustin Hoffman at the Pasadena Playhouse before being admitted to Lee Strasberg's Actors Studio.
Bill kept busy, making his film debut in the exploitation flick She Freak in 1967 and his television debut the following year on The Monkees. But Bill didn't get his big break until he played the Mountain Man in Deliverance, which was nominated for Best Picture at the Academy Awards.
He went on to become one of the greatest villain actor of all time as well as a constant on-screen companion of Clint Eastwood.
Bill will be sorely missed by all and forever remembered as the talented actor that he was.