NEWS
Minute By Minute: How An Unconscious Demi Lovato Was Brought Back To Life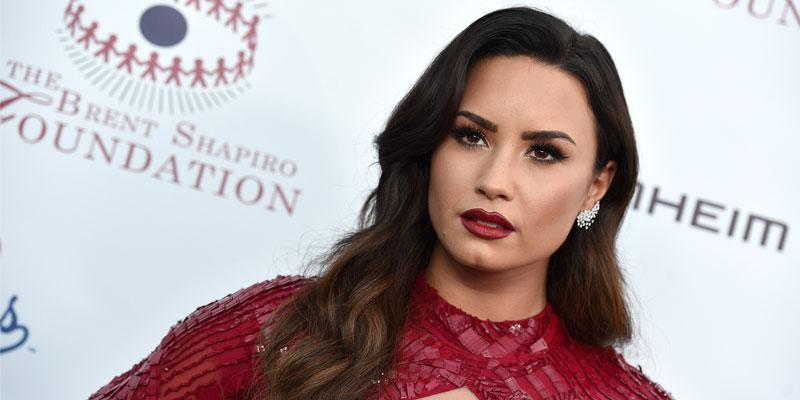 Minutes after Demi Lovato overdosed on drugs last week, the unconscious star was brought back to life by an emergency medical crew, her close friends, and a dose of Narcan.
Now, in his new podcast All Rise, investigative journalist Dylan Howard spills details of that horrific night, and how the "Tell Me You Love Me" singer barely managed to survive.
OKMagazine.com reported Lovato, 25, was discovered unconscious at her Hollywood Hills home from a suspected opioid overdose on July 24
Article continues below advertisement
While the singer's friends denied she'd taken heroin, emergency services told All Rise they revived her with Narcan, a substance used to treat narcotic overdoses.
PHOTOS: Demi Lovato Makes A Major Move With New Boyfriend Luke Rockhold
"Demi is suffering from complications related to the overdose" said Us Weekly senior editor Jen Heger in the podcast.
She added that sources told Us the singer has "nausea" and "extremely high fevers," which is why she's being kept in the hospital.
Howard noted it's not uncommon for celebrities to be kept in treatment for long periods of time, especially while their teams decide what the next steps should be.
PHOTOS: Demi Lovato Fans SLAM Her BFF Dani, Blame Dancer For Singer's Overdose
"She is still resisting going to rehab. She has been used to calling the shots on her own for her treatment for the past six years," continued Heger, adding that the star's mother has brought in addiction specialists and psychiatrists who've told her she needs to go to a dual-diagnosis rehab treatment facility that can treat not only her addiction issues but also her psychiatric issues.
Article continues below advertisement
They've also told her she should stay for over three months, though she believes she only needs 14 days!
Sources are also claiming that Lovato was snorting cocaine and using an intravenous substance during her house rave—which is something new for her. Heger says the star's wild behavior is not rare, as addicts who relapse often take larger quantities of drugs because they think their tolerance is high, though actually it's much lower.