NEWS
Demi Lovato Looks for Bloggers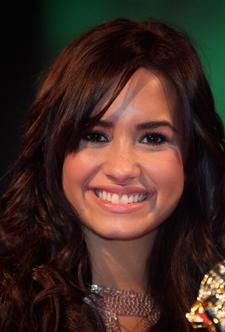 Ever dream of blogging for your favorite celebrity? Demi Lovato fans will have the chance to do just that, as the singer is holding a contest to find a bloggersto write about their experience at one of her shows for Buzznet.com this summer.
One winner from each of the 44 cities on her Summer tour will win a pair of tickets to her show in that town, chosen by Demi herself.
Contestants can enter on Buzznet's Contest Page, and will have to prove they've got the chops for the job with a journal. The journal needs to include: two reasons why they would be the ultimate Demi Lovato Summer 2009 Tour Blogger; one question they would love to ask Demi; and a photo and fun fact about themselves.
Article continues below advertisement