NEWS
Demi Moore & Ashton Kutcher Return to Twitter On Thanksgiving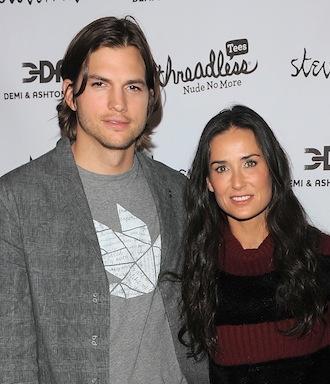 After staying mum on Twitter for a while in the midst of their marriage ending, the usually tweet-happy Ashton Kutcher and Demi Moore returned to the website over the Thanksgiving weekend to share what they are grateful for in life.
"I'm thankful for family, friends, you, & time to reach my potential. What are you thankful for?" the Two and a Half Men star, 33, tweeted before the holiday weekend.
Meanwhile, Ashton's soon-to-be ex-wife also decided to make a comeback to Twitter, not having posted anything since Nov. 17, to beg a very valid question about appreciation.
Article continues below advertisement
"Why do we have only 1 day for giving thanks?" Demi inquired on her Twitter account Friday afternoon.
The Ghost actress proceeded to explain her query, asking, "Is that why so many people feel unappreciated?" and proposed a change, "Make this 1 of 365 days of Thanksgiving!"
Demi, 49, separated from Ashton this year after reports surfaced of his infidelity.